Yes, I am sitting in my dark blue recliner in my Edmond living room. Jerry just put on Band of Brothers which is about WWII. The soldiers are in France. Shocking how much suffering and death there was. Men who were really men. Brave and strong. I don't like watching it because it makes me so sad, but Jerry really likes it.
I prefer movies that make me laugh. Too bad there aren't many in existence. I've been watching old Carol Burnett Show skits on Youtube lately. They don't seem as funny as they did when I was a kid.
There is a real funny lady on the internet. Her name is Jeanne Robertson. She is hilarious! I have watched all of her videos though. Hope she makes some more. I think she is so pretty. She looks and sounds very much like my friend, Margaret. Actually, Margaret is the one that told me about Jeanne.
Tammy is coming over in the morning, and she has agreed to let me make a video or take pics of our duct tape adventure. Hopefully, this will work a lot better than the last time I attempted it. I may not have time to do much of it, but I will get something.
Here are a few I found on the web.
WHAT is with this lady?!
She has even done her feet! How on earth is she going to get this off???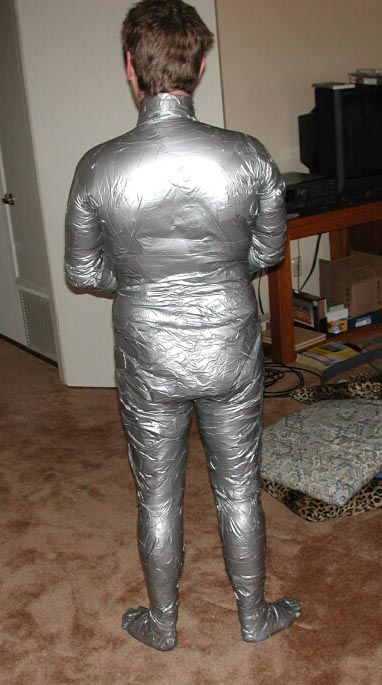 I really like this one. I think I want mine this color and this long.
This one has a really neat stand holding it up! I bet there was a really nice hubby involved.
This is a funny one.
The "system" we are using is from Marly Bird's Craftsy class about Plus Size Fitting for Curvy Knits. She is a FUN, easy-to-listen-to young lady.
I better stop. Time to get the dogs in.
Hugs, Joy